"Bandits, Betrayers, & Botox Bamboozlers - an Inside Look at Ukraine's Healthcare Committee Members"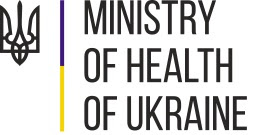 Ministry of Health of Ukraine,
Kyiv, Ukraine, Mon, July, 3
"Bandits, Betrayers, & Botox Bamboozlers - an Inside Look at Ukraine's Healthcare Committee Members"
"Bandits, Betrayers, & Botox Bamboozlers - an Inside Look at Ukraine's Healthcare Committee Members"
With just 14 days remaining in the current session to pass healthcare reform, the Parliamentary Healthcare Committee is expected to convene this week. On top of the agenda will be preparing draft law #6327 for a second reading. An opinion by the committee - either or positive or negative - will clear the way for a final vote on the floor of Parliament before the last day of the session on July 14th.
After months of growing grassroots pressure, Parliament approved the healthcare reform law #6327 by 227 votes on June 8th. However, in a classic "sleight of hand" procedure, parliament narrowly refused to approve the financing for the reforms encompassed in draft law #6329. Under Ukrainian law, draft laws must receive 226 votes on two occasions before being sent to the President for signing. Thus, only a parliamentary committee vote, the second reading of reform bill #6327, and passage of the amended financing bill #6604 stand in the way of raising Ukraine's healthcare level to finally meet international standards.
However, Ukraine's Healthcare Committee is arguably the most corrupt and ineffective in the entire Parliament. A March 2017 study by the government watchdog organization Chesno, cited the committee as having "one of the worst" results in passing legislation with just three bills becoming law since 2014. Under the Yanukovych regime, the Healthcare Committee was a highly sought after assignment by MP's, who were looking to make quick cash by doing deals with the medical mafia.
Unfortunately, today the situation is not much better. Out of 14 MP's on the committee, at least half are outright opponents of reform. The motivations of the opponents of reform are different: some are bandits, some are betrayers of Ukraine, and others are simply botox bamboozlers who talk reform - but do everything to oppose it. The committee members include:
Tetyana Bakhteyeva - from the pro-Kremlin Opposition Bloc and a close associate of oligarch Rinat Akhmetov.
Igor Shurma - from the pro-Kremlin Opposition Bloc & owner of multiple Rolex watches who began his political career with the Social Democratic Party United -SDPU(o) - of Viktor Medvedchuk.
Oleg Musiy - failed former Minister of Health who declared cash asset of more than $270,000 in US Dollars in his joint 2016 declaration.
Olha Bogomolets - chairwoman of the committee and a skin doctor who declared $700,000 in US Dollars and nearly 500,000 Euros in cash on her joint 2016 declaration.
Oleksandr Bilovol - Kharkiv pharmaceutical businessman & formerly an MP with the Party of Regions who declared $370,000 in US Dollars & 41,000 Euros in his joint 2016 declaration.
Sergiy Melnychuk - who was suspended from voting for five sessions after his involvement in a fight on the floor of parliament and who had his immunity lifted for gangster related activities.
Andriy Shypko - Dnipropetrovsk pharmaceutical businessman & former Party of Regions MP who declared cash assets of almost $640,000 in US Dollars and more than 500,000 Euros in joint 2016 declaration.
Fortunately, the rules allow for the second reading to go to the floor for voting after the committee has made a recommendation – either positive or negative. Failure to make any recommendation though will indefinitely hold the reform bill #6327 hostage in committee. Thus, despite the composition of the Healthcare Committee, Ukrainians may yet see a vote on healthcare reform in the next two weeks. The reforms have the support of the National Reforms Council, the European Union and G7 Ambassadors, Western capitals, the World Health Organization, patients' organizations, the international community, and a majority of the Ukrainian people based on recent polling.
The new model proposed by the Ministry of Health creates a safe, stable and guaranteed system which raises Ukraine's healthcare level to international standards. This system is based on three fundamental principles.
First, state budget money will now "follow the patient," and pay for medical services, rather than be disbursed based on an obsolete formula that only support only system infrastructure.
Second, a unified set of medical services that are financially covered, will be defined and established for all citizens.
Third, international best practices for treatment and diagnostics will be introduced to ensure that citizens have control over the quality of services provided.
These principles will be implemented through the passage of the healthcare reform package proposed by the Ministry of Health.
The key provisions of the legislation include:
Institution of state funded medical insurance for all Ukrainians with financial guarantees of coverage for a wide range of medical services. This provides a safety net to protect all citizens so that no one is left alone with medical access and treatment.
Free medicines for patients suffering from chronic diseases such as asthma, type II diabetes, and cardiovascular diseases. State medical insurance will then reimburse the pharmacies.
Introduction of "Patient and Family-Doctors Contracts". These contracts will ensure mutual responsibilities at locked in annual prices. This way families can live within their budget while receiving trusted medical attention from their family doctor. Moreover, people will finally begin to visit their doctors.
Increase of salaries for family doctors by 30% with the opportunity for good doctors to earn even more money. With average doctor's salaries at a mere $200 per month, it is critically important to reward the best doctors to avoid brain drain to other countries.
Creation of regional health centers focusing on disease prevention, as well as preventing epidemics. Currently, 99 cents of every dollar in Ukraine is spent on treatment instead of prevention. As a result, Ukrainians die an average of ten years earlier than their European neighbors. Promotion of healthy lifestyles will prolong the quality of life of Ukrainians as well as the life expectancy.
Establishment of reference pricing for pharmaceuticals to protect patients from corruption and price gouging.
Introduction of evidence-based, internationally recognized medical protocols for standardized treatment procedures of all disease.
Institution of strict costs controls and transparent financing for the construction of the modern diagnosis medical complex "Okhmatdyt".
Provision of medical subsidies to internally displaced persons (IDPs) from the Donbas and Crimea, which now number more than 1.8 million persons.
Creation of hospital districts to provide local access so that no citizen is more than one hour from a modern medical facility.
Provides full, lifetime healthcare coverage for all soldiers who were wounded or disabled while defending Ukraine's sovereignty and territorial integrity against the Russian military and their proxies in the Donbas and Crimea.
This package of reforms will bring Ukraine's healthcare system up to international standards – IF Parliament passes it before the July 14 deadline. In short, this is the first – and possibly the last – opportunity that Ukrainians will have to finally receive the quality of healthcare they deserve. Public support is strong, but corrupt politicians and the medical mafia are lobbying hard against these reforms.

However, YOU can make a difference and help Ukrainians in this struggle by doing the following:
Contact the Healthcare Committee to express your support for the reforms. Write to the Head of the Secretariat, Iryna Semerun at semerun@rada.gov.ua and/or call +380-44-255-9507 (also +380-44-255-9534).
Follow us on Facebook: like our posts and join the conversation to support healthcare reform.
Forward this newsletter to your friends and family so that they can subscribe to our mailing list for the latest information on healthcare reform in Ukraine
Non Ukrainian citizens can lobby your legislators, foreign affairs ministers and others in positions of influence to express support for Ukraine's healthcare reforms
Follow the Minister of Health on Twitter: like our posts and retweet them. Join the discussion.
Check our website often for updates at www.moz.gov.ua
Together we will bring an international standard of healthcare to Ukraine!
From Your New Team at the MOH